Our Aim
Your home for wellness in Market Harborough.
To inspire and generate excitement within the practice of yoga and movement with a team of local and passionate teachers.
To connect our community through awareness and thoughtfully curated classes, events and experiences.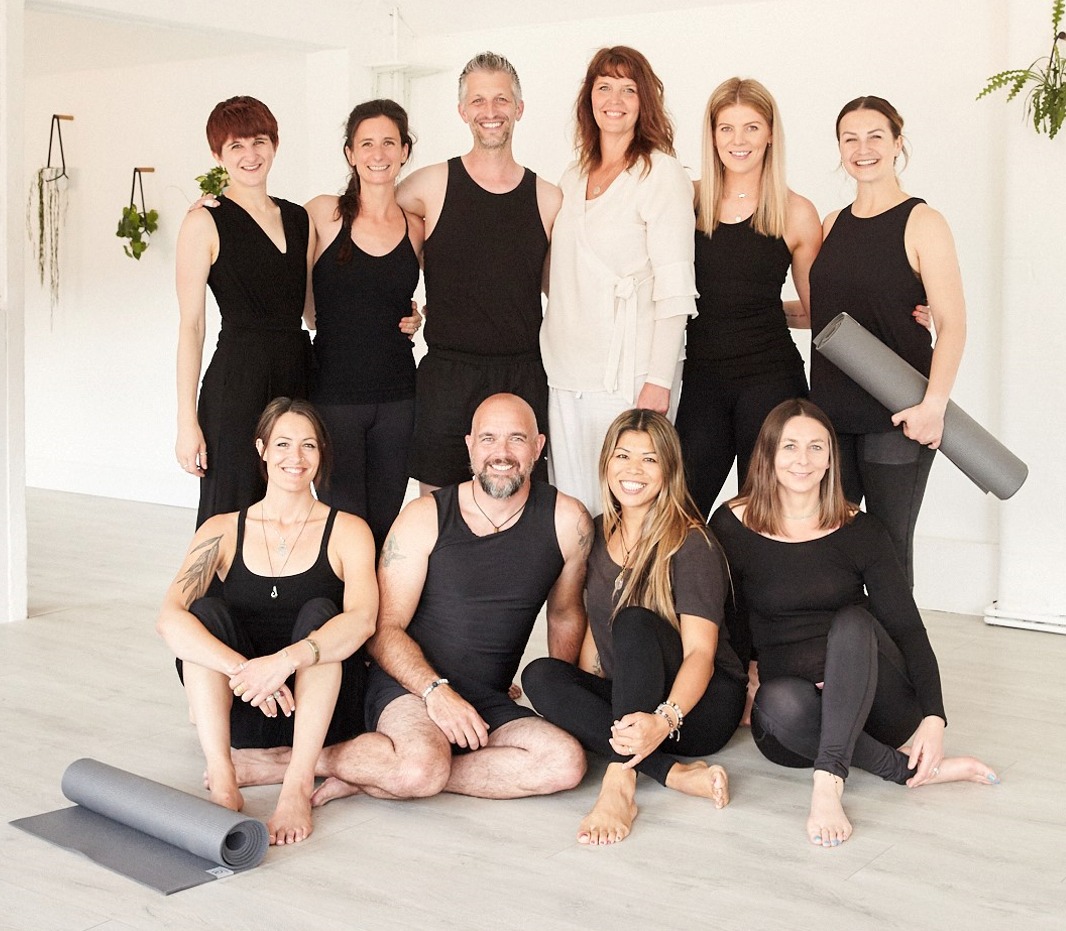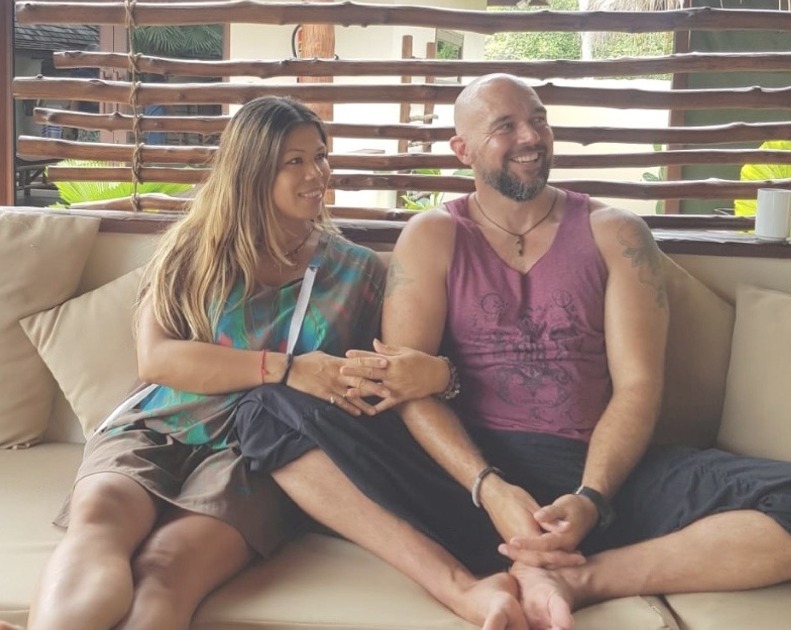 Our Story
H E L L O,  N I C E  T O  M E E T  Y O U
We're Neil and Jenny, welcome to Optimum Yoga & Wellness studio. Come on in and find a welcoming space for you to energise, reinvigorate, unwind or just chill out.  Whatever your vibe, we've got it covered.
Why Yoga?
Yoga is a transformational practice that encourages the union of body, mind and spirit. It helps to increase balance, strength and flexibility, it can also help with poor digestion, insomnia, anxiety… all sorts.  It helps us tune into our body's needs, rewarding us with a whole host of health benefits both mental and physical.  With all these amazing health benefits, you would think it's a serious practice, but here at Optimum You, we believe life is for living and having fun is a part of that. We look forward to welcoming you to our yoga community!
Neil Jenkins
Neil strives to present yoga in it's pure form, scientific and energetically in a way that is accessible to the modern practitioner of today.  A fusion of ancient spiritual traditions from the East with the modern forms of yoga in the West, sharing his understanding of specific emotions or energies that are commonly set free during an asana. With a background in personal training he found yoga in the 90's as part of his triathlon training. A former Paratrooper and 17 years as a Firefighter, Neil understands the need to remain calm and focused during highly stressful situations and as a multiple Iron Man finisher and ultra-runner, inc. Marathon Des sables, Neil appreciates the need for both mental and physical wellbeing. With a sound awareness of alignment, fused with elements of Hatha and Vinyasa, Neil teaches students to move in a meditative flow through class, transitioning from posture to posture. Making the whole practice a meditation through movement.
Jenny Jenkins
Jenny has dedicated herself to the practice, study and teaching of yoga after juggling a fast-paced, corporate life in London. Her personal yoga and healing journey has taken her to India, Thailand, across the USA , Bahamas and UK and continues to be inspired by the teachings of ParaYoga and Tanya Boigenzahn/Devanadi School of Yoga (authentic teachings from the Himalayan Masters), Shiva Rea, Uma Dinsmore-Tuli. With over 1000 Hrs of Teacher Training, her study and practice over the last 20 years has matured to a level of deep reverence for the philosophy of Yoga and as a result, her teachings focus on a holistic method of physical, spiritual and mental health. Jenny is also trained in TRE (Tension & Trauma Release Exercises), Usui Reiki & Holy Fire Reiki, Crystal Bowl Sound Healing, Integral Sound Healing, Menopause Yoga and 'Closing The Bones' traditional Mexican, shamanic healing. A Masters in Human Resource Management and previous roles as a HR Director and an Emotional Intelligence Trainer, has become a springboard as she continues her dharma and purpose to support and empower others to live a life to their fullest potential. Jenny has completed trauma informed and somatic movement trainings and combining her various modalities, she weaves traditional and modern philosophies into her yoga classes to create an inclusive, safe, non-competitive space for her students to practice yoga as a flow of consciousness and breath to find deeper meaning from their daily lives. Yoga is so much more than stretching and breath work, it is an essential tool to navigate life. Since opening their first yoga studio in Leicester in 2017 and now Optimum You, Jenny specialises in Yoga for consciousness, healing and personal transformation. Her knowledge of Yoga, Yoga Therapy, Ayurveda, Somatic Therapy, Energy Medicine supports her passion for coaching, guiding, teaching and healing.
Trainings & Certifications
200 Hr YTTC, Ashtanga Vinyasa, Goa, India
200 Hr YTTC, Vinyasa, Hatha & Tantra Yoga, Koh Phangan, Thailand
ParaYoga Nidra, ParaYoga Master Training, Rod Stryker, Carbondale, USA
The Four Desires, ParaYoga Master Training, Rod Stryker, London
Vinyasa Krama, ParaYoga Master Training, Tanya Boigenzhan
Tantra Shakti, ParaYoga Master Training, Tanya Boigenzhan
Pregnancy Yoga Therapy Teacher Training, Uma Dinsmore-Tuli, Stroud, UK
Yoni Shakti, Well Women Yoga Therapy, Uma Dinsmore-Tuli
Menopause Yoga Teacher Training, Petra Coveney
Teaching Yoga to Seniors, Sivananda Yoga Vedanta Centre, London
Teaching Yoga to Children, Calm for Kids, London
Prana Vinyasa, Yoga Alchemy, Shiva Rea, 2017 – to date
Mythic Yoga Flow, Sianna Sherman, London
TRE®-Tension &Trauma Release Exercises, Modules 1 & 2, Steve Haines, London
Usui Reiki, Holy Fire Reiki, Miguel Chavez, Reiki Maya
Chanting: Yoga of the Heart | Bhakti Yoga, Janet Stone, online
Sound Healing with Crystal Bowls, Sound Healing Academy
Shibashi Tai Chi QiGong, Holistic Tai Chi QiGong Training Academy UK
Lifestyle Coaching
National Council of Psychotherapists
International Coaching Federation (ICF)
Post Grad Cert in Business & Personal Coaching
Your Studio
Optimum Yoga Yoga & Wellness studio is conveniently located within 5 mins walk from Market Harborough town centre.  All of our classes are led in an accessible and open format. You can see our prices and buy class passes online. Be sure to check our Studio Tips to help you get started and please complete an online waiver before arriving to the studio. If you are new to yoga or to the studio, we recommend taking a beginners or level 1 class to get started and read our New Students page.