We have two lovely versatile spaces at Optimum You that we're thrilled to offer for group and private hire for filming, photoshoots, workshops, trainings and 1-1's when scheduling allows. With floor to ceiling white walls and ceilings, our spaces provide the perfect blank canvas for a variety of creative work. Make use of our small kitchenette to provide teas and coffees for your client and events.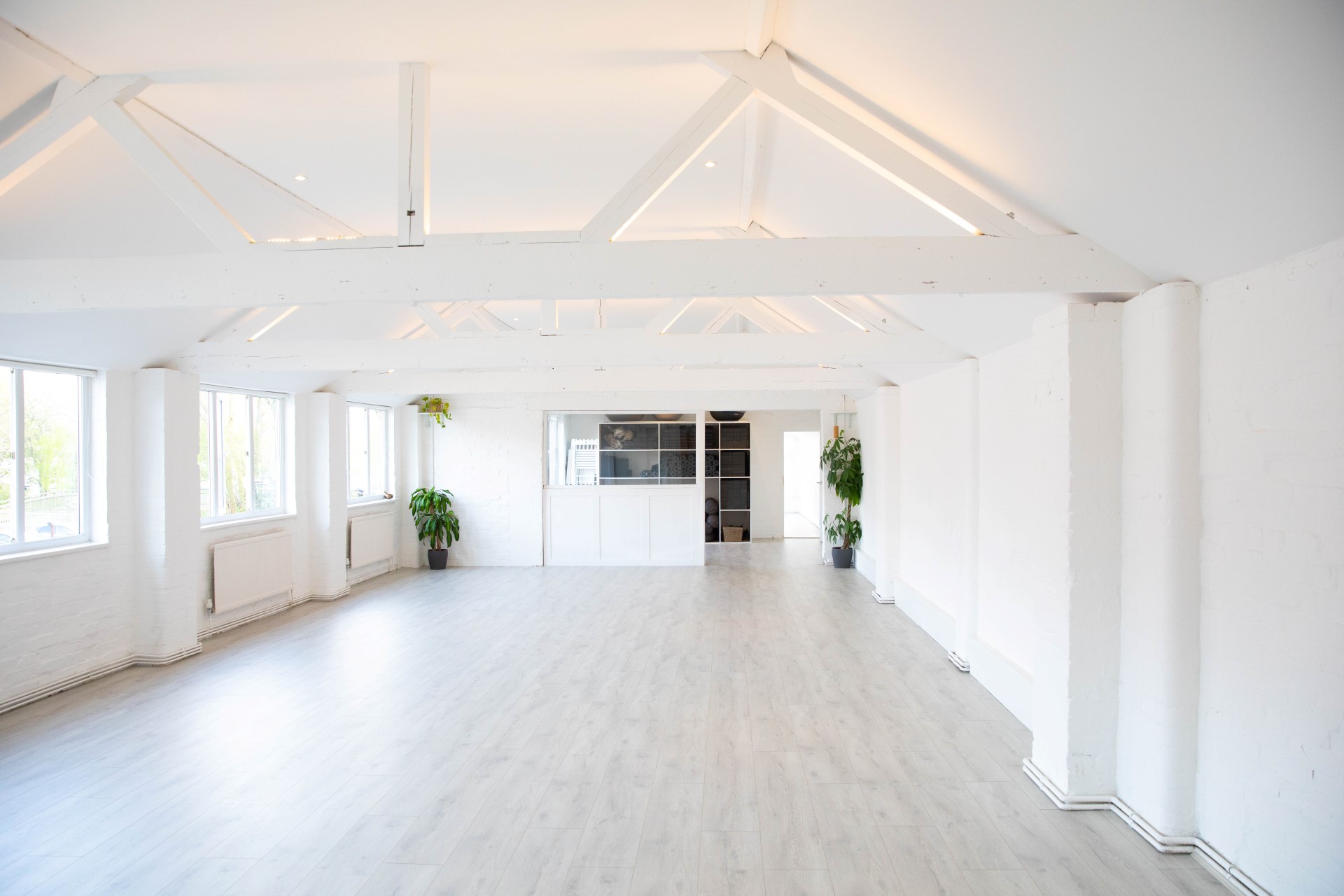 STUDIO ONE
is a large bright, sun and energy filled space with windows running along the entire length of the studio. With its high ceilings and original exposed roof beams, it makes the perfect location for large groups, workshops, dance rehearsals, photoshoots and filming. Fits 28 yoga mats maximum.
Price includes, use of studio one, reception area, kitchenete & toilet facilities.
Standard: £35.00 per hour
Charities: £20.00 per hour
Private 1-1's: £15.00 per hour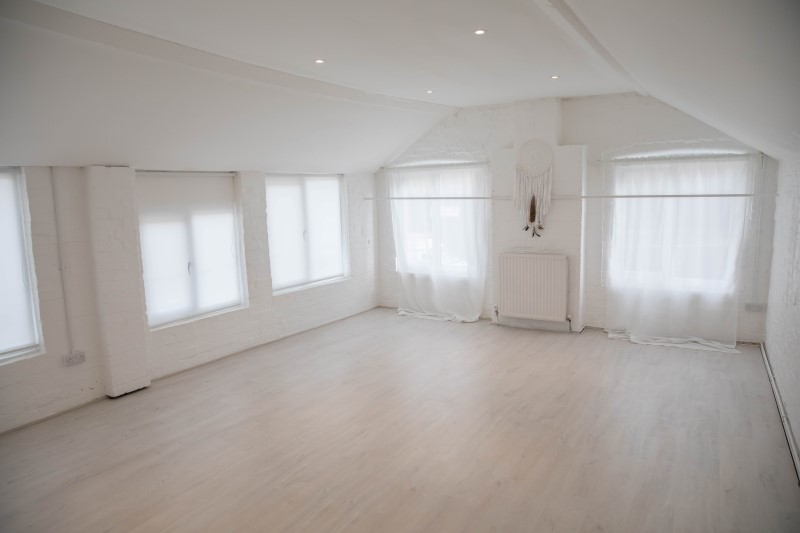 STUDIO TWO
is a beautiful, tranquil and peaceful sanctuary tucked away from the hustle of everyday life. This is a flexible space with white floor, walls and ceiling ready to be transformed for your needs. It provides a much more intimate setting, popular for 1-1's, private treatments and trainings. Fits 6 yoga mats maximum. 14 people seated.
Price includes, use of studio two, reception area, kitchen & toilet facilities.
Standard: £20.00 per hour
Charities: £13.00 per hour
WHOLE SPACE BOOKING
Price includes exclusive use of both studios one & two, ideal for multiple events at one time or break-out areas, with welcoming reception and seating area, kitchen & toilet facilities
Standard: £50.00 per hour
Charities: £25.00 per hour
Regular booking discount – 10% (applies to all studio hires)
All rooms come with the use of mats, blocks, bolsters, blankets, and yoga straps. Free parking all day for facilitator and one client.  Car parking for groups is conveniently available in the car park immediately next door with free parking all day on Sundays.
If you have any questions about the above rates, please contact us as we'd like to make our space work for you hello@optimumyouyoga.com